Since I finished
Downton Abbey
, I've been putting this together—I have
no
idea how to fic them, but these two ate my heart in ways we haven't seen a new ship do since the advent of Spike/Dru. Unacceptable business in this heart, but fact is, OTPery always makes me productive. So: there is music to be had,
naturellement
. I have to do something with the extent to which these two
ate my heart whole
, something other than rewatching and flailing and crying and flailing and flailing and
flailing
.
(This tracks the chronology of them; it leans toward Matthew's POV in the beginning and leaves off very much embedded in Mary's by the end.)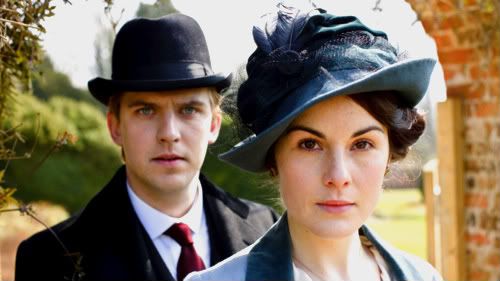 you must pay no attention to the things i say
(a mary/matthew fanmix)
(
Collapse
)
-
enjoy!
(O SHOW. COME BACK TO ME, GET THESE KIDS SORTED, GET THESE KIDS MARRIED, OR I WILL BE VERY PUT OUT INDEED, where by "put out" I mean DEAD.
SO
.)